It's time for $2.00 Tuesday at Stuff to Scrap and I have some pretty great deals for you this week!
That's right, two full bundles! So make sure to pick them up at this super awesome price!
Scrappin' Serenity has a few awesome kits in the $2.00 Tuesday bin, too, so make sure to check them out as well!
First up, she has Yesterday's Memories, a beautiful, fun kit to scrap just about everything with and the matching QPs.

And some eye candy for you. :)
And she has a new kit in the bin this week, Day Dreams and Wishes and the matching QPs.
And more eye candy for you! I just can't help it, they're so cute! :)
And I have a great freebie for you with her newest kit: A Facebook Cover Photo Quick Page!
Just click to download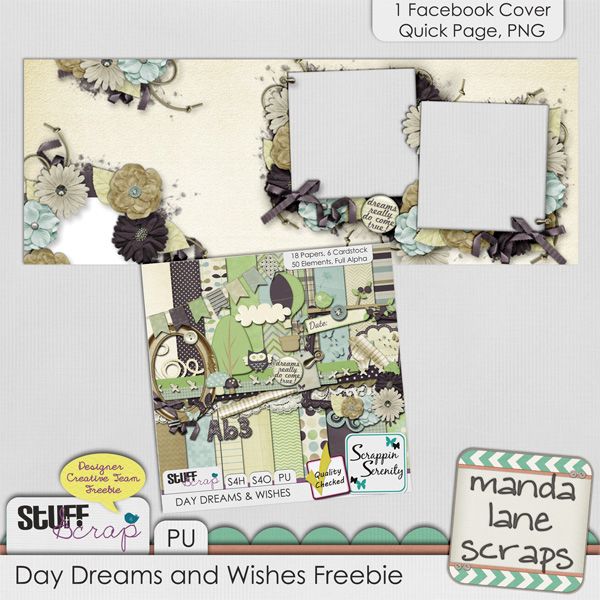 Happy Scrapping and God Bless!